A blog of all section with no images
Written by Terry Spraque
Feb 23, 2018 at 06:00 AM
PICTON FARM SUPPLY
(contact information at bottom of page)
* Updated Sunday, February 23, 2018 *

---
Picton Farm Supply - where good prices, excellent selection and customer service have always been our motto
Please scroll down to see some specials and featured items!
---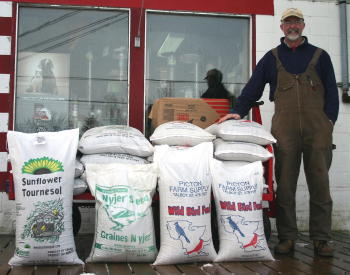 You can go into almost any store these days and pick up a bar of rendered suet for birds. But if you want a peanut butter suet cake, or a fruit and nut, or raisin crunch, or for those slow days at the bird feeder - high energy suet bars, then you have to go to Picton Farm Supply. It is about the first thing you see upon entering the store at 179 Talbot Street, just on the northern outskirts of town. Tray upon tray of suet cakes - a variety enough to rival the racks of chocolate bars at the local convenience store.
Picton Farm Supply celebrated its 25th year in business in 2012. For a facility that one would expect to spend more time concentrating its attention to feed mixes and agricultural supplies for local farmers, one might think that stocking supplies for birders would be a low priority. However, owner, Bryce Cronk, saw the exploding interest in birds, and especially bird feeding, years ago. Birding is North America's second most popular hobby, and Bryce was determined to get in on the ground floor. The gamble paid off. There is no other location in Prince Edward County that stocks as many condiments for birds and birders as Picton Farm Supply.
Once your eyes begin to travel beyond the trays of suet cakes, you soon begin to appreciate the burgeoning popularity of birds. Tucked in a corner of the store beyond the work clothes, halters, bag balm and treatments for mastitis, are bird feeders - at least a hundred of them - from basic garden variety models to the creme de la creme of bird feeders, the Droll Yankees. Although bird feeders are available in Picton in hardware stores, and even supermarkets, Bryce is an exclusive dealer in the Picton area for this popular line of feeders, so well built, they are guaranteed for a lifetime.
However, it is the bird feed that has made Picton Farm Supply the county's first choice when seeking out locations from which to purchase feed. Bryce carefully and attentively listens to his customers when deciding on a formula for his premium mixes, and takes a dim view of so-called budget feeds. Bryce knows that people do not feed birds because they have to, but feed birds because they are eager to have the best variety of birdlife they can around their homes. "It doesn't make sense to offer a budget feed if you want something better than budget birds at your feeders." Bryce listened to his customers, did his homework and came up with a mix that is not only black with sunflower seed - both black oil seed and large striped seed - but all the necessary ingredients, including peanuts, to attract a colourful clientele.
Quantity is no object. If you are just starting out with a bird feeder and want to experiment with just a small plastic bag of mixed feed, that can be arranged as he will sell you whatever amount you want. If you multi-task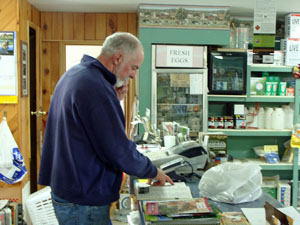 with many feeders, he will sell you the jumbo bag, weighing in at a hefty 66 pounds. All ingredients in his popular mix can be purchased separately as well, including the option of buying bags of shelled peanuts or peanuts in the shell, or Nyjer seed. You can purchase a small bag of peanuts so small as to fit in your hand or a large bag that may require shuffling a few things around in your trunk, just to get it in.
With summer feeding now as popular as winter feeding, Bryce says he now sells many tons of bird feed a year. "I think we actually sell more feed in the summer than we do in the winter," he laughs.
The importance of offering high quality mixed feed at our feeders, free from fillers and questionable seeds, cannot be emphasized enough. Disappearing are the days when we seek out budget feeds from big box stores that need to move their product quickly, and have no expertise in dealing with today's sophisticated bird conscious public. Bird feeding is big business today, and serious birders take their hobby seriously. Bryce Cronk and his staff at Picton Farm Supply enjoy nothing more than swapping stories and discussing your needs.
---
PICTON FARM SUPPLY'S BIRD FOOD SELECTIONS !!
Black Oil Sunflower Seed (18 kg) $18.60 or 2 bags at $18.15 each


Striped Sunflower Seed (50 lb.) $24.95

Sunflower chips (50 lb.) $49.40
Safflower Seed (50 lb.) $33.25


Deluxe Mixed Bird Feed (18 kg) $22.95

Deluxe Mixed Bird Feed (25 kg) $29.95

White Millet (50 lb.) $16.25
Peanuts, in shell (50 lb.) $84.25
Peanuts, out of shell, (50 lb) $49.80

Suet Cakes (variety of flavours) $1.55 or 6 for $8.50 or 12 for $15.75

These are already bagged up and ready to go! However, smaller quantities are available in whatever amount you need. Be sure to look over their ever increasing variety of bird feeders, suet cakes (less expensive if you buy 12!), and all kinds of accessories to increase your enjoyment of the winter bird feeding season.

---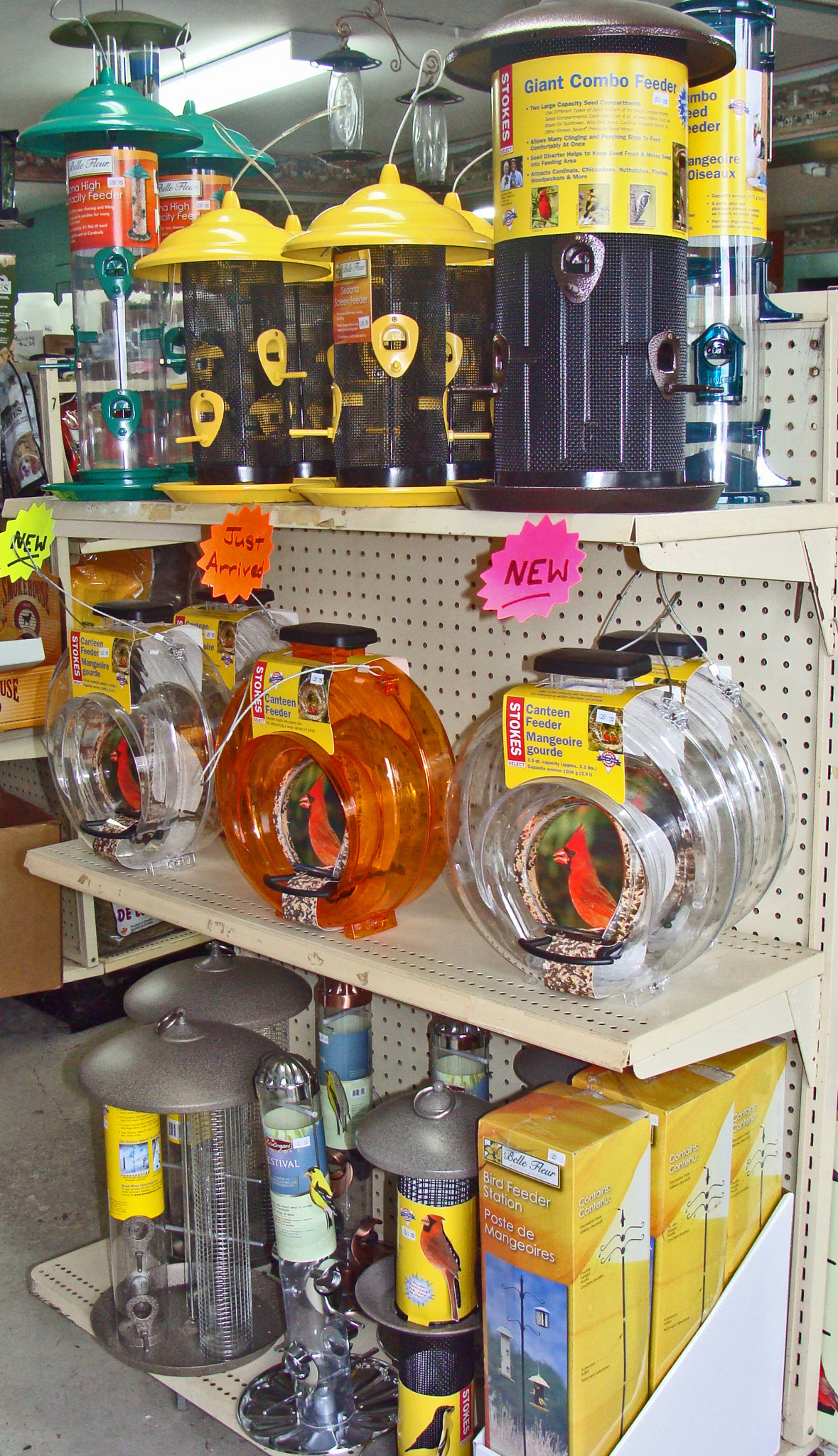 BRAND NEW SHIPMENT OF BIRD FEEDERS!!!
Drop in to Picton Farm Supply and see our new shipment of bird feeders, just arrived, for this coming winter! Sunflower seed feeders, nyjer feeders, unique shapes and sizes, even a three-in-one feeder in which you can offer a variety of seeds. There is no hard and fast rule as to which feeder is appropriate. Mostly it is a personal choice. The best method is to never depend on just a single feeder. Purchase a variety of feeders and place them at various locations around your yard. Then sit back and enjoy the show as birds arbitrarily decide which feeder they will frequent today. Remember - we don't feed birds because they NEED us; we feed birds because we want to see them around our premises, and there is nothing wrong with that. Except for days when there is heavy snow cover, or following a sleet storm, birds don't really need us (we need them!). Birds have been birds for thousands of years and they regard our offerings as nothing more than another stop in many that they make in the course of a day. Bird feeding is just downright fun, so come into Picton Farm Supply and pick out the feeder that appeals to you the most. And, don't forget - the secret to success is staying away from so-called budget feeds that are sold at big box stores. They are cheaper because these stores are interested only in capitalizing on a popular hobby, and moving product. At Picton Farm Supply, we listen to the customer, and offer a quality product that birds will consume with little to no waste. Just have a look at our premium mixed feed and you will note that it is black with sunflower seed, both striped and black oil. To attract a good variety of winter birds, you need to offer a quality product and we have that at Picton Farm Supply. Come in today and see for yourself and don't forget to include one or more of our new feeders.

---
SUET CAKES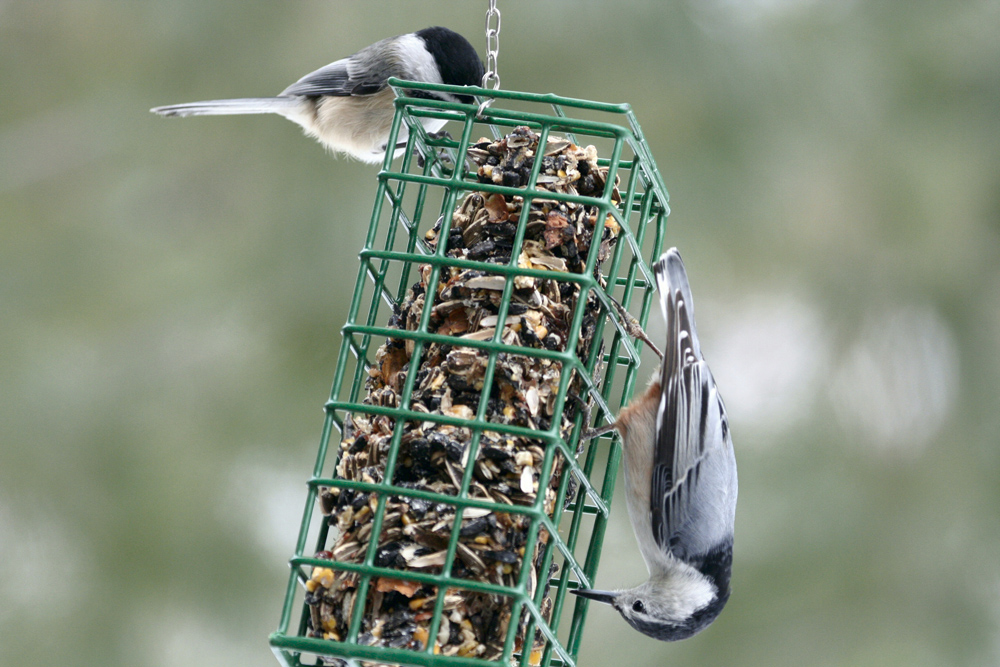 $1.55 each
$8.50/6

$15.75/12

Call for more information
179 Talbot Street, Picton
Mon-Fri 8am to 5 pm
Sat. 8 am to 12 pm

613-476-7507
---
GET YOUR SPRING SEEDS!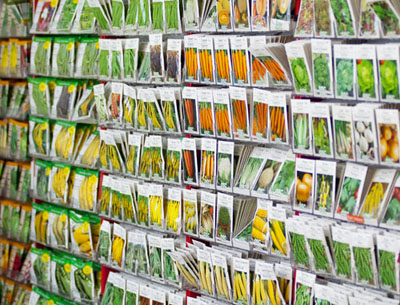 We have a great selection of OSC Vegetable & Flower Seeds

Call for more information
179 Talbot Street, Picton
Mon-Fri 8 a.m. to 5 p.m.
Sat. 8 a.m. to 12 p.m.

613-476-7507
---
WILD BIRD SEED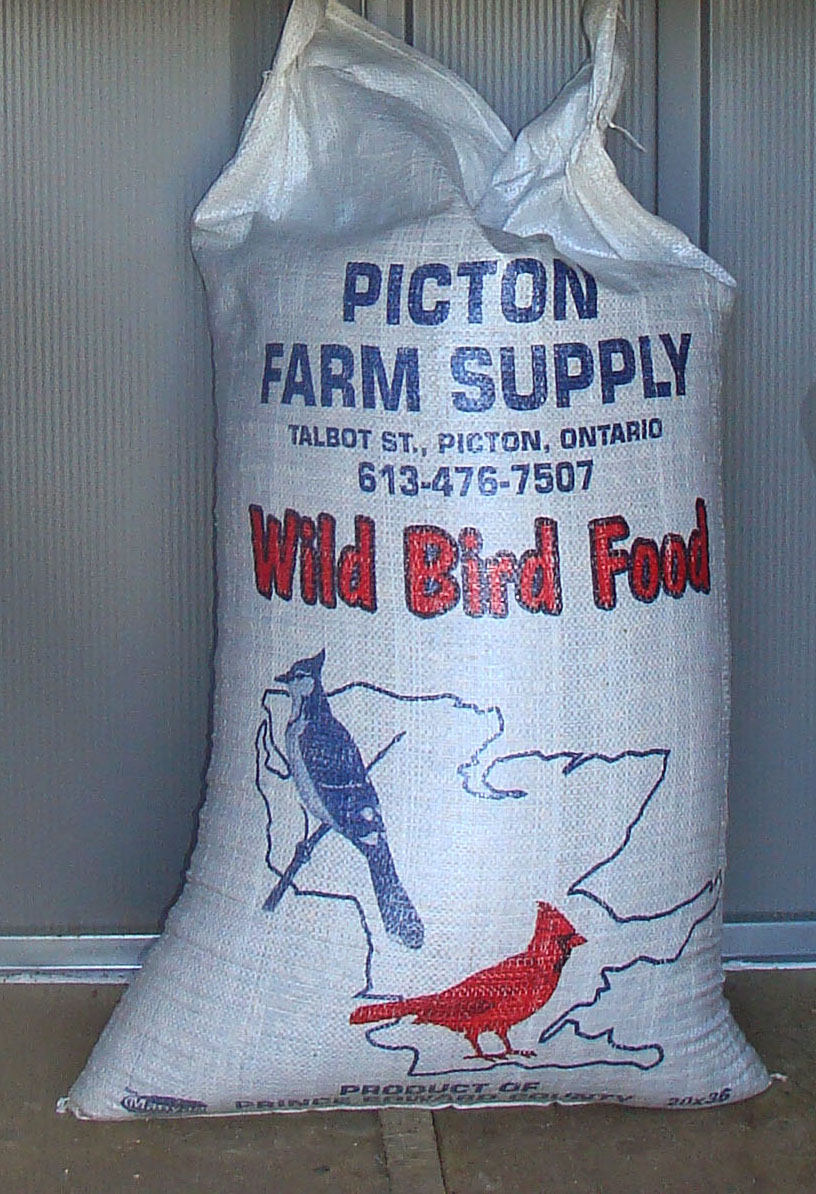 $22.95 18 Kg bag
$29.95 25 Kg bag
Call for more information
179 Talbot Street, Picton
Mon-Fri 8 a.m. to 5 p.m.
Sat. 8 a.m. to 12 p.m.

613-476-7507
---
BLACK OIL SUNFLOWER SEED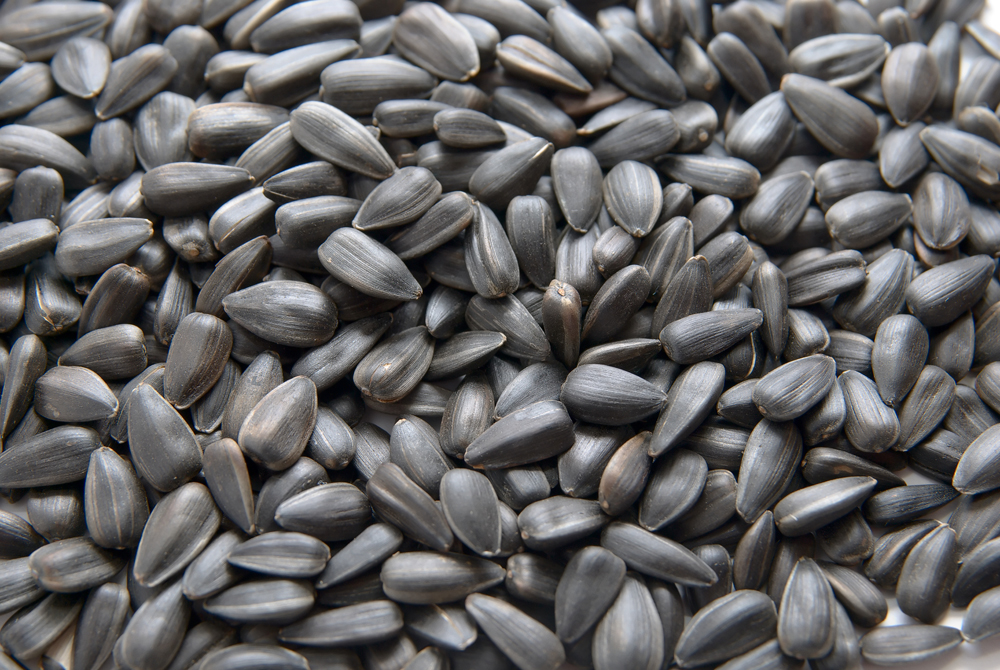 1 Kg $18.60 each

Call for more information
179 Talbot Street, Picton
Mon-Fri 8am to 5 pm
Sat. 8 am to 12 pm

613-476-7507
---
Ice Salt
20 Kg $6.95

Call for more information
179 Talbot Street, Picton
Mon-Fri 8am to 5 pm
Sat. 8 am to 12 pm
613-476-7507
---
Pet Food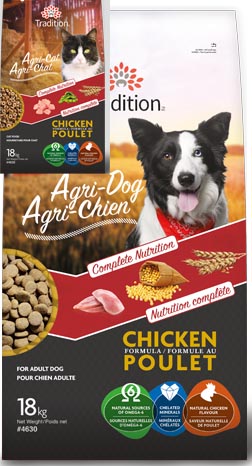 Agri-Cat 18 Kg
$25.25
-------
Agri-Dog 18 Kg
$20.85

Call for more information
179 Talbot Street, Picton
Mon-Fri 8am to 5 pm
Sat. 8 am to 12 pm
613-476-7507
---
CHECK OUT OUR FREEZER !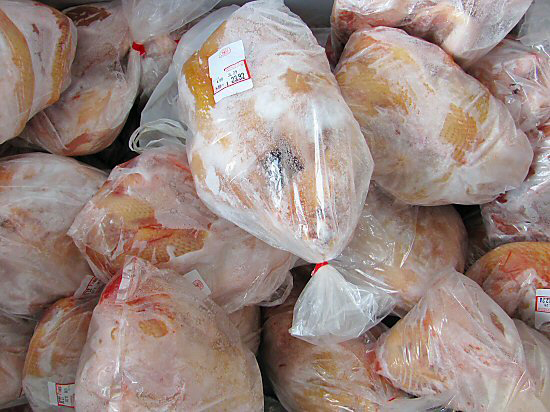 Frozen, locally raised chicken

$8.50/Kg (2.5-3.5 Kg)
Call for more information
179 Talbot Street, Picton
Mon-Fri 8am to 5 pm
Sat. 8 am to 12 pm
613-476-7507
---
Stock Tank De_Icers,
Heated Poultry Waterers,
Heated Buckets,
Heated Water Hoses, etc.

Call for more information
179 Talbot Street, Picton
Mon-Fri 8am to 5 pm
Sat. 8 am to 12 pm
613-476-7507
---
WHOLE CORN

25Kg $8.55/bag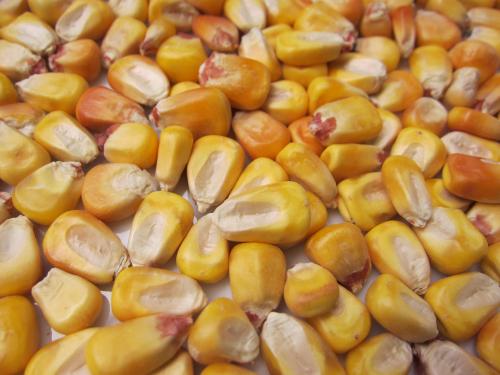 $8.20 for 10+ bags

Call for more information
179 Talbot Street, Picton
Mon-Fri 8am to 5 pm
Sat. 8 am to 12 pm
613-476-7507

---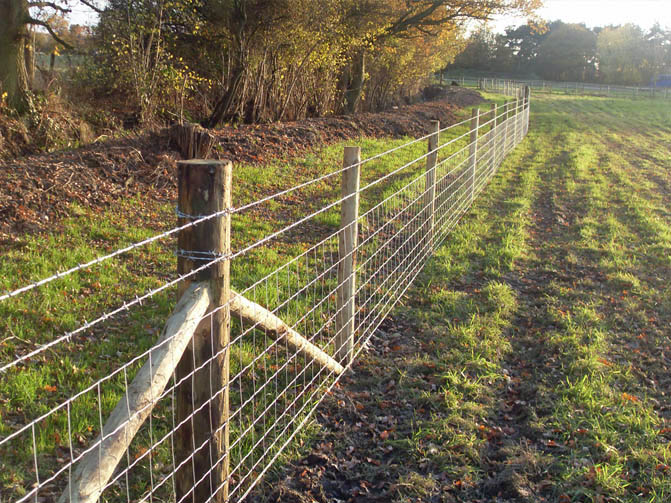 ---
E G G S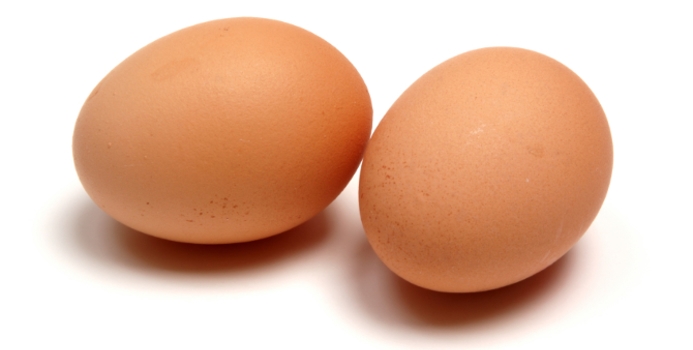 $2.50 to $4.00

Call for more information
179 Talbot Street, Picton
Mon-Fri 8am to 5 pm
Sat. 8 am to 12 pm
613-476-7507
---
SHAVINGS
$5.20 each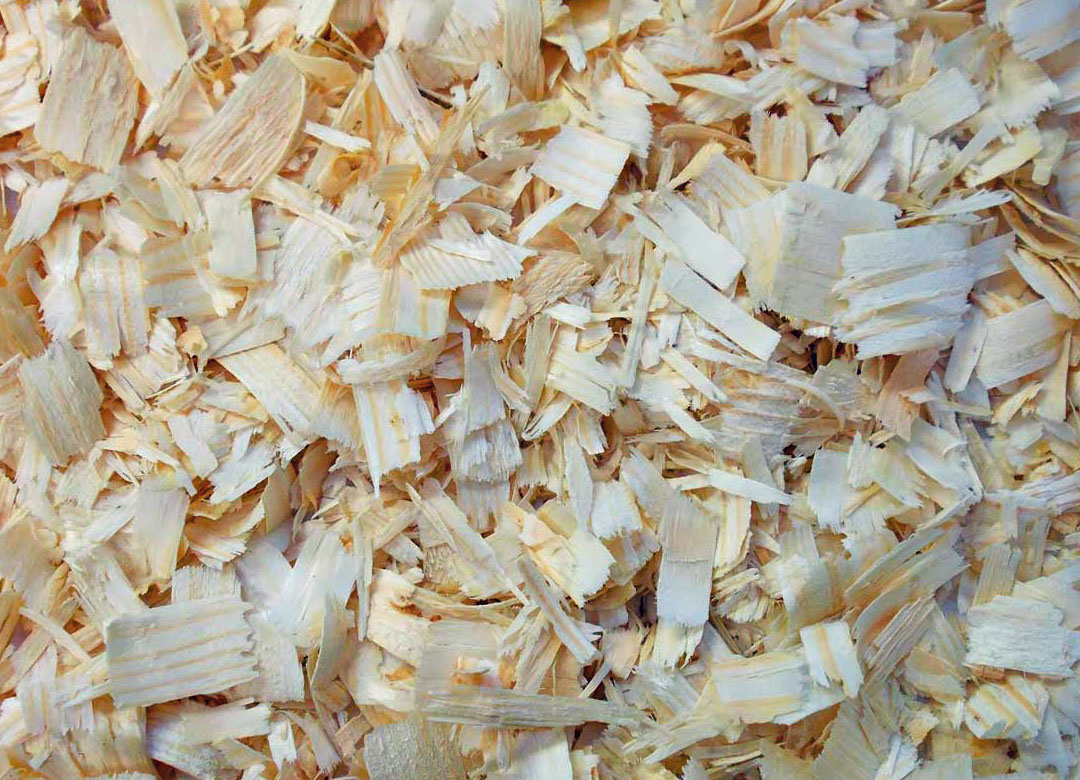 $5.00 for 10+

$4.95 for 20+

Call for more information
179 Talbot Street, Picton
Mon-Fri 8am to 5 pm
Sat. 8 am to 12 pm
613-476-7507

---
LAUZON WOOD PELLETS
(Hardwood)

$5.95/bag or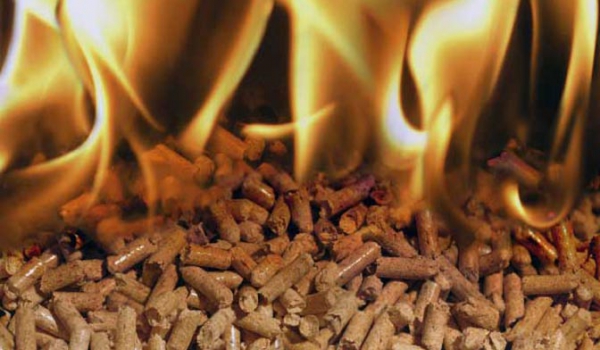 $425.00/skid (75 bags)

Call for more information
179 Talbot Street, Picton
Mon-Fri 8am to 5 pm
Sat. 8 am to 12 pm
613-476-7507
---
PET SUPPLIES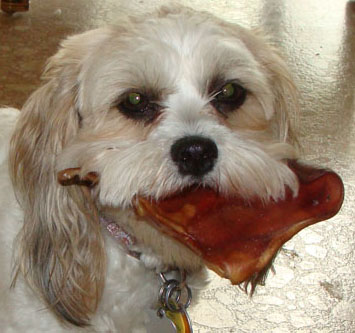 Give your dog a pig's ear today! Look for the box of these natural dehydrated treats that dogs love in a cardboard box as soon as you walk in the front door. Only $1.65 each. We also stock an entire complement of Hartz pet care products, including Flea and Tick Spray, flea powder for cats, as well as collars, leashes, toys and pet food. We haven't forgotten your larger pets either. During the fly season we offer both equine and cattle fly sprays.
Pets bring us so much joy into our lives. Whether you are protecting them, feeding them or just having fun with them, Picton Farm Supply is the place to go for a wide variety of supplies for your special pets.
* * * * * * * * * *
---
We Stock The Whole Family of Squirrel Buster Feeders !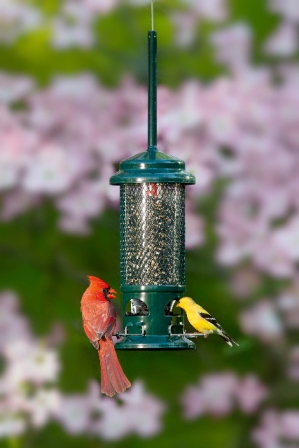 Mini: $34.95
Peanut: $71.95
Finch/Nyjer: $71.95
Classic: $71.95
Plus: $112.95
Standard: $40.95 (photo on right)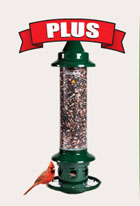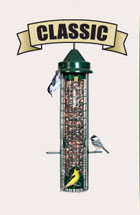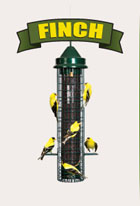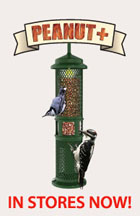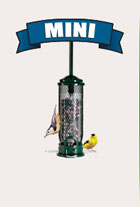 Picton Farm Supply's wild bird feed and sunflower seed is also available at The County Depot, located at the corner of Highway 33 and Salem Road, at Consecon. Open Tuesday, Thursday and Saturday. Phone 613-394-5818

Picton Farm Supply
179 Talbot Street
R.R. # 8,
Picton Ontario
K0K 2T0
Phone 613-476-7507
We would love to respond to any questions regarding the feeders we have in stock, feeders we are able to order, etc. Feel free to email us at with any questions you may have

---
Last Updated ( Feb 23, 2018 at 12:30 PM )
Written by Terry Spraque

Feb 23, 2018 at 03:00 AM



THE QUINTE AREA BIRD REPORT

---

with sightings from the Bay of Quinte region, and beyond


*******

Please e-mail your sightings directly to Terry Sprague

---

This is where you can tell us what you have been seeing around the Quinte area and in your backyard. Sightings are posted every Friday evening, so we encourage you to report your bird sightings, anecdotes, and other wildlife discoveries for everyone to enjoy. To report your sightings, just click my name above.

---

SATURDAY, FEBRUARY 17 - FRIDAY, FEBRUARY 23

PRINCE EDWARD COUNTY

Not much selection of waterfowl at Wellington Harbour on the weekend with only six species putting in an appearance although the numbers and variety should improve as the water softens a bit more. CANADA GEESE, MUTE SWANS, MALLARDS, LESSER SCAUP,

COMMON GOLDENEYE

(

photo by Ian Barker of Bloomfield

) and RED-BREASTED MERGANSER were there on Saturday. The Outlet River at Sandbanks along County Road 18 held COMMON GOLDENEYE, MALLARD, MUTE SWAN and CANADA GOOSE on the weekend. Five species at Point Petre on the weekend – WHITE-WINGED SCOTER, LONG-TAILED DUCK, BUFFLEHEAD, COMMON GOLDENEYE and RED-BREASTED MERGANSER. Also five species along Cressy Lakeside Road on Saturday, but the following day some 2,000 LESSER SCAUP had moved in. Three BALD EAGLES were seen in flight over the lake. By Monday, LESSER SCAUP had decreased in number to about 800, with 300 COMMON GOLDENEYE, 250 LONG-TAILED DUCKS and a dozen or so RED-BREASTED MERGANSERS present.

On Friday, a NORTHERN GOSHAWK flew down a driveway on the south side of Consecon Lake ahead of the owner's approaching car and landed in a tree.

Signs of spring. Thirty-six RED-WINGED BLACKBIRDS were singing in joyous harmony at our bird feeders Saturday morning, and a half dozen BROWN-HEADED COWBIRDS were noted at a feeder in Waupoos the same day. There was a RED-BREASTED NUTHATCH at a feeder on Victoria Road in Ameliasburgh Ward.

Five BALD EAGLES, 4 of them adult birds, were seen Saturday noon on the ice near the Skyway Bridge on County Road 49, and 3 were seen along Cressy Lakeside on Sunday.

HASTINGS COUNTY

Twenty wintering

TRUMPETER SWANS

(

photo by Tom Wheatley of Foxboro

) were in the Crowe River off Cordova Road north of Marmora on Sunday, down from a high of 27 earlier. Among the 10 waterfowl species present at Barcovan on Saturday was a single GADWALL and 408 MUTE SWANS. A continuing female WOOD DUCK has been in the Moira River in Belleville along with a HOODED MERGANSER, and the MALLARD population is still holding strong at East Bayshore Park at 370. A second winter ICELAND GULL was at Belleville's Riverside Park on Tuesday. At Tremur Lake at the corner of Wooler Road and Telephone Road on the west side of Trenton, waterfowl present there on Sunday included 100 CANADA GEESE, 185 MALLARDS, and three AMERICAN BLACK DUCKS.

A PILEATED WOODPECKER came to a backyard early in the week on Willet Road north of Plainfield, pecking on backyard trees but showing no interest in the feeders. At the nearby H.R. Frink Centre, 3 RED-BREASTED NUTHATCHES were seen there. On Goat Hill Road, north of Marmora, 3 PURPLE FINCHES were seen there on the weekend. Thirty WILD TURKEYS were counted along Harmony Road just east of Highway 37.

At noon on Saturday, a NORTHERN SAW-WHET OWL was found perching in some cedars, directly beside the main trail in the Bleasdel Boulder Conservation Area, near Batawa. On Tuesday, there was a SNOWY OWL along Moira Street West in Belleville, and two SNOWY OWLS have been present in the Stirling area and have been there since early January. Three adult BALD EAGLES were in Frankford on Sunday perched in the trees overlooking the river, and a RED-TAILED HAWK was along the Campbellford Road yesterday, sitting on a fence post.

A WHITE-THROATED SPARROW was at Point Anne on the weekend, and another was at the feeders at the H.R. Frink Centre. A COMMON GRACKLE continues at a feeder in Eldorado and two WHITE-WINGED CROSSBILLS were in the Maynooth area yesterday.

Signs of spring? No Killdeers yet, but a pair of MOURNING DOVES in Trenton have been hanging around a favourite backyard nest site, and one bird even sat tight for a time.

LENNOX and ADDINGTON COUNTY

These

EASTERN BLUEBIRDS

(

photo by Bonnie Bailey of Camden East

) continue to visit a feeding station north of Camden East where mealworms are being provided to satisfy their tastes.

A couple ROUGH-LEGGED HAWKS were noted from the Amherst Island ferry on Sunday, but the real prize was a tally of 13 SNOWY OWLS during the crossing.

Signs of spring. A dozen RED-WINGED BLACKBIRDS and the same number of BROWN-HEADED COWBIRDS were seen on Big Creek Road, south of Napanee on Wednesday. Two EASTERN BLUEBIRDS were at Yarker on Sunday, and a dozen CEDAR WAXWINGS were found on Kimmett's Sideroad, a bit north of Napanee.

A NORTHERN SHOVELER and 4 NORTHER PINTAILS were in Wilton Creek on Wednesday.

NORTHUMBERLAND COUNTY

During the past week, this

BARRED OWL

was present in Presqu'ile Park.

Photo by Susan Shipman of Belleville.

At Cobourg Harbour, the ducks are gathering and on Saturday, there were 10 species, among them, a female WHITE-WINGED SCOTER and 2 LESSER SCAUP. A male WOOD DUCK was there on Monday.

Presqu'ile Park yesterday had a few ducks off the government dock – 350 REDHEADS, 650 LESSER SCAUP, and two each of RING-NECKED DUCK and CANVASBACK.

The Weekly Bird Report from Presqu'ile Park by Fred Helleiner has been uploaded to the NatureStuff website and can be found by

CLICKING HERE.




ALGONQUIN PARK BIRD UPDATE by Ron Tozer, Algonquin Park Naturalist (retired), Dwight, ON.

Algonquin Park began to experience "pre-spring" by the end of the week as temperatures went up and snow depth went down. American Crows, the first migrants, were spotted on February 19 and 21. Researchers found the first Canada Jay nest under construction on February 19. And a Northern Saw-whet Owl, that likely spent the winter here, was heard calling near dawn in Mew Lake Campground the same day. Despite the influx of birders on Family Day Weekend, no Boreal Chickadees were reported again this week. Seventy-six observers on the Algonquin Christmas Count found only four. Is there a real population decline here? Boreal Chickadees in the Western Uplands of Algonquin Park are on the southern edge of their Ontario breeding range. The species is virtually absent from the East Side of the Park. Elevations are lower and temperatures are higher there. Could climate warming now be exerting a negative effect on this chickadee in the western part of Algonquin? Time will tell.

Here are some locations where birders observed the listed species during the past week:

-Spruce Grouse: one or two were found along Spruce Bog Boardwalk.

-Ruffed Grouse: continue to be seen along the Visitor Centre driveway and under the feeders below the viewing deck.

-Wild Turkey: about seven are still coming to the Visitor Centre parking lot feeder, and two continue in Mew Lake Campground.

-Black-backed Woodpecker: a male and a female were reported fairly regularly on Spruce Bog Boardwalk.

-Canada Jay (Gray Jay): look for them at Opeongo Road, Spruce Bog Boardwalk and the Logging Museum.

-Bohemian Waxwing: three were seen briefly at the Spruce Bog Boardwalk parking lot on February 17.

-Evening Grosbeak: a flock of 30 to 40 came daily to the Visitor Centre feeders, and a few were observed on Opeongo Road as well.

-Pine Grosbeak: from one to four were observed at the Visitor Centre, Spruce Bog Boardwalk, Opeongo Road and Hemlock Bluff Trail parking lot.

-Purple Finch, Red Crossbill, White-winged Crossbill and Pine Siskin: moderate numbers continue to be seen throughout the Highway 60 Corridor.

-Common Redpoll: a few were along Opeongo Road on two days, but they remain scarce.

-American Goldfinch: common.

The Quinte Area Bird Report will be updated on Friday, February 16.

* * * * * * * * * * *





---

To see previous posts of the Quinte Area Bird Report for the past three months,

Last Updated ( Feb 23, 2018 at 05:57 PM )

Written by Terry Spraque

Feb 23, 2018 at 03:00 AM

Q U I N T E C O N S E R V A T I O N


Quinte Conservation is one of Ontario's 36 conservation authorities. We are a community based environmental protection agency. Located in eastern Ontario, Quinte Conservation provides cost-effective environmental expertise and leadership that develops and delivers programs to ensure the healthy coexistence between the community, its environment and its economy.

(click logo to enter website)




for February 22, 2018)


and

(for December, 2017)




Last Updated ( Feb 23, 2018 at 08:47 PM )

Written by Terry Spraque

Feb 23, 2018 at 03:00 AM

RARE BIRDS IN THE BAY OF QUINTE AREA, AND BEYOND

Updated Monday, February 23, 2018

MOUNTAIN BLUEBIRD: Kingston area, originally seen February 18, updated February 22,


Details: A Mountain Bluebird that had slipped under the eBird radar (flagged as 'passerine sp.'). The report – with photo – was updated to show the correct species (https://ebird.org/gbbc/view/checklist/S43036433). It was seen on private property (no access) on Sunday 18th February on Hwy 2 near the junction with Macalpine Road (between Kingston and Gananoque). In the original report no location details were given but birders were advised that folks will need to stay on the road, and to be careful/respectful of the highway (busy at times). An update on February 22 reported no luck with the bluebird. The home owner has not seen it since Sunday. Lots of potential habitat out that way (but not much in the way of red cedar) so may still be around.

Directions:The bird was seen near Civic Address 4157 Highway 2, which is 7 km west of Gananoque or 20 km east of Kingston. The closest exit off the 401 is 632 at Joyceville.

Updates:


---

HOODED MERGANSER X COMMON GOLDENEYE: Frankford, February 12, seen by Doug McRae


Details: The bird was with 55 Common Goldeneyes swimming about 500m north of the main bridge in the centre of town (directly behind the Anglican church). It can be viewed from the end of Victoria Street, just north of the bridge. Overall it looks mostly like a male Hooded Merganser but there is no white in the crest, which is also not as fluffy as a Hooded crest. Its size and general shape is more like a goldeneye.

Directions: Frankford is on the Trent River about 10 km north of Trenton and the 401 in Hastings County.

Updates: The hybrid was seen again February 16th, but at a greater distance. Viewed for only a few minutes before it disappeared.


---

TUFTED DUCK: Hamilton. Update Sunday, February 11.


Details: The male Tufted Duck is in Windermere Basin in Hamilton. It can be viewed from the lookout. It was to the right in the channel mixed in with scaup.

Directions: Windermere Basin is located off Eastport Drive in Hamilton, just NW of the lights at Beach Blvd.

Updates: Re-found this morning, February 17th Take Eastport Drive south from the Burlington Lift Bridge, entrance is on the right side before Beach Blvd.

---

ROSS'S GOOSE: Whitby. Found by Sara & Ian Miron afternoon of January 20th at base of Gordon Street


Details: As of 10:00 a.m. this morning, the bird flew from the soccer field. It is currently feeding in a corn field on the east side of Audley Road just north of Taunton in Ajax. Hopefully it stays for a while feeding.

Directions: Exit the 401 at Westney, and then west on Bayly.


Updates: February 06: Seen today (Tuesday) around 5PM, a continuing Ross's Goose in Oakville was floating among the large group of Canada Geese, at the eastern side of Bronte Heritage Park, Oakville.

* New Directions * : South on Bronte Rd from QEW to the bottom. Turn left on Ontario St and as it ends park in the lot on the right. The geese were in the lake just east of the parking lot.

---

LINCOLN'S SPARROW: Mississauga. Found by Reuven Martin in the morning of January 11th

Details: with 50 House Sparrows in front of police station in middle of Square One.

Directions: Square One is off Burnhamthorpe Rd West of Hurontario.Park just east of the Bus terminal and walk to the Police Station.

Updates: Remarkably, two birds were present at noon! Seen again Friday at 10:30 a.m. and Sunday at 12:30 p.m.


---

ROSS`S GOOSE:

Cobourg, found by Margaret Bain, Cobourg, December 29

Details: Three adult Ross's Geese are on the ice just off the parking lot at Cobourg harbour as of 10.15am, easily seen among scattered Canadas.

Directions: follow Division Street down to the harbour and park (free) in the west parking lot.

Updates:

None since 10:15 a.m. December 29th

---

TUFTED DUCK: Mississauga, found by Luc Fazio, December 16

Details: A male Tufted Duck, seen off Lorne Park Estates which is a gated community and private property. The bird was re found off Ben Machree Park in a raft of three hundred or so scaup and then was flushed by two Great Black-backed Gulls which put the whole flock up seconds after finding it. After finding duck off Lorne Park, it then moved to Ben Machree Park. By the afternoon it had moved with a raft of Greater Scaups East of Hiway #10 ( Hurontario St), where many excited birders saw it for "life" listing. It was refound at the lakefront on ELMWOOD Dr. ( after being put up by a roving GBB Gull and going back and forth, the TUDU settled in at Elmwood Dr. ( parkette by the lake, south of Lakeshore Rd.., East of Hurontario.


Directions: To reach Ben Machree park take QEW to Hurontario St; go south to Lakeshore Rd; turn west /right and drive a short distance to Maple or Pine, turn left to go to the lake, Ben Machree is at the bottom of Maple. Saddington Park is immediately east on a walkable path, and Rhododendron Park is immediately west of Ben Machree. You need patience and a good scope. (see update below)


Updates: Re-found December 17th off west end of Ben Machree Park at 8:20 a.m. by Owen Strickland and Claude King. seen by many birders/photographers all day mostly at Ben Machree Park. Off Rhododendron Park. In late afternoon it moved toward Saddington Park. Dec. 27: still present.

The Tufted Duck was found again today, December 29th, by Margaret Liubavicius close in to the shore at Amos Waites Park after 3 :00 p.m. Amos Waites Park is a the lake end of of Superior Ave. and also south of Mimico Ave. south of Lake Shore Blvd which is west of Humber bay Park West. Apparently the east bay at Colonel Sam Smith Park is frozen over.

---

KING EIDER, Presquìle Park, first seen December 9th


A female King Eider was seen late this morning just out from the lighthouse.

Directions: From Brighton, follow the main road into Presquìle Park to the lighthouse at the tip of the park.

Updates:


---

MOUNTAIN BLUEBIRD, Prince Edward County, seen December 4th UPDATED!


Details: It was along Babylon Road between Civic Address 817 and Whattams Road, slightly closer to civic address 817. Very close to the Mar. 13-Apr.13, 1990 sighting.

Directions: Take County Road 13 from South Bay to just beyond Little Bluff Conservation Area. Turn onto Whattams Road and follow to Babylon Road.

Updates: seen again on December 5th, seen 1 hydro pole left (west) of #817 on Babylon Road. The bird was seen again during the Prince Edward Point Christmas Bird Count on December 16th, at or very near the original location where it was with a couple Eastern Bluebirds. December 19th at same location seen by Geoff Carpentier


---

PACIFIC LOON, Cornwall, first seen December 04

Details: from Guindon Park boat launch. South east from the rocky shoreline just south of the boat ramp. The bird is quite far out in choppier water.

Directions: from highway 2 (Vincent Massey Dr) turn onto Trillium Drive. From Trillium, drive straight S to parking area of Guindon Park boat launch then walk S to rocky shoreline.

Updates:


---

AMERICAN THREE-TOED WOODPECKER, Algonquin Park, first seen December 03

Slightly north of the Costello Creek picnic area on Opeongo Road.

Directions: Algonquin can be accessed via HW 400, 11 and 60. Opeongo Road is 46.3 km from the west gate.

Updates:

---

KING EIDER, Wellington, first seen November 19

A first year male KING EIDER continues to hang out at Wellington Beach and seems to favour the area just out from the lighthouse on the west jetty.

Directions: In Wellington, take Beach Street and follow to the Wellington Channel, and walk out onto the jetty.

Updates: First seen November 19th. Present every day and was seen again on Sunday, December 3rd. Very dependable. After an absence of several days, the eider was back in the original location on December 23rd


---

PACIFIC LOON, Oshawa, November 25

Reported by Glenn Coady. An adult PACIFIC LOON in winter plumage well out off Thickson Point. It is diving frequently and for long periods and it is easy to lose track of it at times. It is at a distance that a scope is recommended to find it.

Instructions: Follow the paved Waterfront Trail path off the cul-de-sac west toward the point and then take a secondaries unpaved trail south to the lake edge near the point. Be mindful to stay well back from the bluff edge which can be a trip hazard and a collapse hazard!

Directions: To reach Thickson Point, take Highway 401 to exit 412 (Thickson Road) and exit onto Thickson Road South and follow it 2 kilometres to its southern terminus at a cul-de-sac where parking is available.

Updates:


---

ANNA'S HUMMINGBIRD, Ottawa, November 03

As reported by Bruce DiLabio: There is an immature female Anna's Hummingbird visiting a feeder in Carleton Place which is located west of Ottawa. This is the first accessible Anna's Hummingbird for southern Ontario and one of the few for Ontario. This bird will generate lots of interest. The hummer was first observed on November 3 and I was asked to view it on November 10. On this date I determined it to be an Anna's Hummingbird. A few small groups were able to view it on November 11 and 13 but due to the sensitivity of the situation, it wasn't until November 16 that an agreement was arranged for a general alert. This could change at any time resulting in the homeowners removing the feeder from their premise. The homeowners do not want anyone on their property, but it's possible to view the feeder from Mackenzie St, between Dufferin and Thomas. Look southeast opposite #61 Mackenzie over two backyards. The third yard has a wooden fence with a standard hummingbird feeder on it. The hummingbird shows up early, usually shortly after 7:30 and feeds a few times every 10-20 minutes depending on the temperature. A scope is necessary to identify the bird.

Instructions: Please park on Dufferin or another nearby street but not Mackenzie. You can view from the edge of the road, at 60 Mackenzie. Please do not go onto the lawn. Neighbours have been very pleasant to birders who have seen it and we would like to keep this as a positive experience for them!

Directions: As you near Carleton Place turn left on Townline Road and continue to Dufferin St. Turn left and follow to Mackenzie.

Updates: As of this morning, November 20th, the hummingbird is still present. Remarkably, the bird is banded. A silver band was observed on the left leg, and from looking at photographs, a sequence of three numbers could be seen.

---

Last Updated ( Feb 23, 2018 at 06:47 AM )
<< Start
< Previous
1
2
3
4
5
6
7
8
9
10
Next >
End >>
Results 1 - 8 of 1186
© Nature Stuff. All rights reserved.

February 24, 2018 2:59 am