A blog of all section with no images
| | | | |
| --- | --- | --- | --- |
| Prince Edward Stewardship Council | | | |
Written by Terry Spraque
Mar 22, 2013 at 07:00 PM
THE PRINCE EDWARD STEWARDSHIP COUNCIL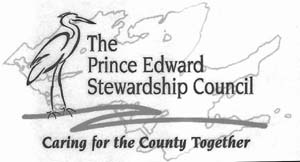 The Prince Edward Stewardship Council is a volunteer group that works towards achieving, and maintaining, a healthy environment in Prince Edward County for the Land, Water and Wildlife.

The Council recognizes that decisions about land stewardship are made by individual landowners, and works with them to determine community stewardship priorities. Consultation, advice and resources, are made available to landowners to help us, together, achieve our mutual stewardship objectives.

The Council is supported by the Ontario Ministry of Natural Resources, Ontario Stewardship, and with the MNR Stewardship Coordinator, assists in planning programs and locating resources to meet the stewardship needs of Prince Edward County.
Last Updated ( Mar 23, 2013 at 06:44 AM )
| | | | |
| --- | --- | --- | --- |
| Spring Migration Well Underway | | | |

Written by Terry Spraque

Mar 21, 2013 at 06:00 AM

SPRING MIGRATION WELL UNDERWAY

Thursday, March 21, 2013

Just for the record, this column does not support the recent decision to dismantle the commercial fishing operation at the Prince Edward Point Harbour. It is sad to see a part of our commercial fishing heritage disappear. On past guided hikes at Prince Edward Point, I have enjoyed relating the history of this village and how its presence seemed to reflect a bucolic atmosphere that we are rapidly losing in today's society. As one e-mailer succinctly put it, far too many bureaucrats need to get out of their climate controlled offices and into the real world. A fishing boat in late November on Lake Ontario would be good place to start.

It seems that the entire South Shore, and now, right down to the Point, has suffered more than its share of abuse this past year. Meanwhile, migratory birds are not paying much attention to all of this as the South Shore prepares to open its doors for another spring migration. It got under way with the arrival of red-winged blackbirds on the 9th, followed by grackles the next day. As a farmer from way back, I was programmed to dislike blackbirds because of the crop damage that resulted from their voracious feeding. However, there is something about that first arrival that promises more spring like conditions in the offing, and that the warbler migration is but a month or so away.

One observer reported thousands of blackbirds arriving that morning; yet, one day earlier, they had been totally absent from the scene, suggesting a major influx had arrived from across the lake in the night. By early next day, scattered numbers had arrived to the Bay of Quinte shoreline. Harbingers? Not likely, as March weather can be fickle. But, as we know, they are survivors, and birds generally time their arrivals by the presence of available food. There is also reverse migration, when birds in their enthusiasm to get a head start on the breeding season, arrive a bit too early, with scores of some species turning tail and retreating a bit farther south, and reassessing the situation before giving it another attempt.

Life can be hard for some of these early arrivals, but somehow they manage. A few casualties, we suppose, of the inexperienced who are not creative enough to alter their food habits until better conditions come along. We wonder about species like woodcocks that arrived on the 12th who depend on soft earth to probe for earthworms, and what happens to them when frigid overnight temperatures freeze the soil, rendering it impenetrable. Well, you make the best of it. One observer many years ago during one such hard freeze, came across a long line-up of woodcocks probing in a roadside ditch, the only spot that had not frozen overnight.

Sometimes the weather turns so severely that some species simply cannot endure. Tree swallows can arrive as early as mid-March, if conditions are suitable enough to produce flying insects to sustain them. If it happens to turn cold and snow a bit, no problem, because tree swallows have evolved to exist on a diet of berries in an emergency. Likely not as tasty and digestible as insects, but they probably reason that indigestion is a far better option than interment. But, what happens when thousands are here, and the weather turns really nasty?

That's what happened on April 4, 2003 when a two-day sleet and snow storm dumped several inches of snow, and even after it cleared, well below freezing temperatures persisted for six days. The few berries that somehow got missed by the winter residents didn't help. In Trenton, the last of the tree swallows were seen swooping over the open waters of the Trent Canal, in a desperate bid for any remaining insects.

In the days that followed, thousands of dead tree swallows were gathered up. A Belleville area resident found 37 carcasses on his lawn and 18 dead swallows in one of his nesting boxes. During the height of the storm, a Trenton resident reported dead swallows falling from trees in which they had sought shelter. As a newcomer to the area, she understandably wondered what toxic world she had moved to as she continued to watch. She later found 38 dead swallows packed in a nest box, likely the victims of suffocation, rather than starvation. Without doubt, the storm resulted in 100 per cent mortality. As spring returned the following week, thousands who wisely migrated later, arrived again to the Quinte area, but residents who experienced the earlier mortality will not soon forget that week of April, 2003.

March weather can be unkind. Life is not kind or fair as we have seen with the commercial fishing decision at Prince Edward Point, and so it is often, too, with birds.

Last Updated ( Mar 20, 2013 at 08:21 AM )

| | | | |
| --- | --- | --- | --- |
| Understanding Our Natural and Cultural Heritage | | | |

Written by Terry Spraque

Mar 20, 2013 at 06:00 AM

UNDERSTAND OUR NATURAL AND CULTURAL HERITAGE

Wednesday, March 20, 2013

Four years ago, down here in Edward County, we celebrated the 225th anniversary of Loyalist settlement in the Bay of Quinte region. When these United Empire Loyalists arrived in "the County" in 1784, they created an economy that evolved from timber to agriculture. The museums, old cemeteries, historic structures, and written accounts preserve this cultural history so that we, and generations after us, can continue to recognize the contributions made by our early pioneers. These pioneers helped shape the look of our county today.

How could these pioneers know, or even appreciate, the rich natural history we also have in this county? The alvars, swamps, cattail marshes, and limestone shoals in Lake Ontario were more than likely viewed as obstacles to early agriculturists and mariners, and not attributes as we see them today. We see decaying lighthouses, old barns, commercial fishing communities, and stumble across old furrows in fields of thin soil where farmers once tried desperately to eke out a living. Few of us give the past much thought.

Over the years, people or communities have selectively gathered and identified those things that they wish to consider components of our heritage. Some regard cultural heritage and natural heritage as two separate entities, and perhaps they are to a point. However, they are indeed intricately connected.

The Prince Edward Stewardship Council which actually has its office here in Tweed, approached me four years ago to write a series of natural heritage columns on this subject for the Picton Gazette. The 15 columns that followed served to draw readers' attention to the incredible natural heritage we have in Prince Edward County, and illustrate how it connects to the rich cultural heritage that has molded this county. Like so many other longtime residents, I too was guilty of taking our natural heritage for granted. It was only when I began to compare what we have on our doorstep to other counties in the province, that I began to understand more fully why small centres like Bloomfield hum in the summer, and why it is difficult to make a left turn on Picton's Main Street during the height of the tourist season.

Over the course of the series, we looked at the geology of the County and how it could be adequately, but reverently, described as a lop-sided layer cake, with much of the north and east portions of the County boasting an impressive limestone ridge that tapered abruptly to delicately embrace the incoming waves on its south and west shores. We looked at such attractions as Lake-on-the-Mountain, Little Bluff, Roblin Lake and what is likely the province's one and only mesa, McMahon Bluff. Not only did we look at the County's geomorphology, but also the flora and fauna that occurred as a result of this environment, and how changes have taken place in the make-up of species in the last 100 years. How white-tailed deer, otters and fishers have filled spaces formerly occupied by black bears, timber wolves and even some bird species like the passenger pigeon. We needed to progress beyond taking it for granted, learn more about it, and ponder ways in which we could preserve it.

Where else in Ontario can we find a lake perched on a plateau some 60 metres above the level of the Bay of Quinte, or an impressive granite knob in Ameliasburgh where limestone should be, or a peninsula that often exceeds famous Point Pelee as a bird migration stop-off? Where else can we find the largest baymouth sand bar separating fresh water in the world, but right in Prince Edward County, or a population of 25,000 residents that burgeons to half a million in the summer because of those sand dunes and other attractions?

In a land mass of only 1,048.3 square kilometres, where else in Ontario would you find a county with so much shoreline, over 800 kilometres? And where else would you find such a diversity of habitats from wooded swamps, extensive provincially significant cattail marshes and lakes and bays and inlets, to far-reaching alvars, rich agricultural land, and crops ranging from sunflowers to soybeans and grapes to grasslands? Did you know that Roblin Lake in Ameliasburgh village is probably every bit as significant, geologically, as Lake-on-the-Mountain since it lies at the edge of a plateau? Carolinian tree species exist in the County, but how did they get here?

Learn all about the County's rich heritage on April 10th when I have the pleasure of speaking to the Tweed and Area Historical Society about Prince Edward County's natural heritage. Presentation takes place, 7:00 p.m. at St Andrews Presbyterian Church, 55 Victoria Street. Seating is limited to 70, and cost is $5 advance, $7 at the door. For more information contact the Heritage Centre at 613-478-3989.

Last Updated ( Mar 20, 2013 at 08:16 AM )

| | | | |
| --- | --- | --- | --- |
| Bed & Breakfast outside P.E. County | | | |

Written by Terry Spraque

Mar 19, 2013 at 12:28 AM

MISCELLANEOUS BED and BREAKFAST ACCOMMODATIONS BEYOND PRINCE EDWARD COUNTY

Below are some Bed and Breakfast accommodations that may appeal to naturalists and outdoor enthusiasts who may wish to explore some of the natural areas beyond Prince Edward County

---

BLUE MAPLES

Natural Forest and Wildlife Habitat Bed and Breakfast

Centrally located in Hastings County, Blue Maples is an 85 acre forest preserve established as a protected natural forest for wildlife habitat and endangered trees and plants. Our forest is blessed with natural abundance; a plethora of flora, fauna, trees, caves, streams, and rock cliffs. Many pathways exist throughout the woodlands, some easy to traverse, others more difficult.

We offer a Bed and Breakfast for naturalists and other gentle folk seeking to take pause from their busy lives in a healthy, restorative environment. Enjoy a forest walk; discover the birds; or sip a beverage on our big screened-in porch.

On a clear summer night, come view the stars, the Milky Way and the golden moon; listen to the frogs and marvel at the hundreds of fireflies lighting up the earth.

Refresh, relax, reconnect .... and perhaps for a moment, encounter something quite naturally sacred.

Click HERE to visit their website !

---

Last Updated ( Mar 18, 2013 at 09:36 PM )
<< Start
< Previous
1
2
3
4
5
6
7
8
9
10
Next >
End >>
Results 41 - 48 of 967
©2003 Nature Stuff. All rights reserved.