Events

NatureStuff Tours is pleased to partner with Frontenac Outfitters,
Ontario's complete paddlesport centre.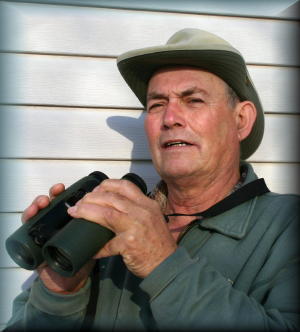 We are so fortunate in Prince Edward County, and the general Quinte area, to be blessed with such a diversity of flora and fauna, and places to enjoy it. It has been my pleasure since 1996, to offer an outdoor program of guided hikes and a variety of events privately under the NatureStuff banner. Most popular have been the Monday evening hikes which take place weekly, from late April through June, commencing at 6:00 p.m., and averaging about a hour and half in length. These informal hikes, geared to families, are held in a different location every Monday night, with some in Prince Edward County, and others in the Napanee, Belleville and Madoc areas. Also available through NatureStuff Tours is a series of full day hikes, most of these in the autumn. There is also a varied roster of topics, designed for presentation to special interest groups in the region, and a variety of other services that can be provided through NatureStuff Tours and Things. Please have a look at the various links below.
YOUR LEADER FOR THE 2013 OUTDOOR PROGRAM
Terry Sprague operates an outdoor program of guided hikes and other events through his business, NatureStuff Tours and Things. He has previously worked as a resource technician at Glenora Fisheries Research, near Picton, and as Park Naturalist at Sandbanks Provincial Park, and as Naturalist at Quinte Conservation. A freelance writer, and author of "The Birds of Prince Edward County," his columns on nature appear in The Napanee Beaver (11 years), The Tweed News (10 years) and he has been a nature columnist for the Picton Gazette since 1965. Be sure to see his new book,
"UP BEFORE FIVE - THE FAMILY FARM"
E-mail:
Terry Sprague