The Quinte Field Naturalists Association, an affiliate of Ontario Nature (formerly Federation of Ontario Naturalists) is non-profit organization sponsoring nature education, conservation and research. It was founded in 1949 and incorporated in 1990, and encompasses the counties of Hastings and Prince Edward. The Quinte Field Naturalists Association is legally entitled to hold real estate and accept bequests.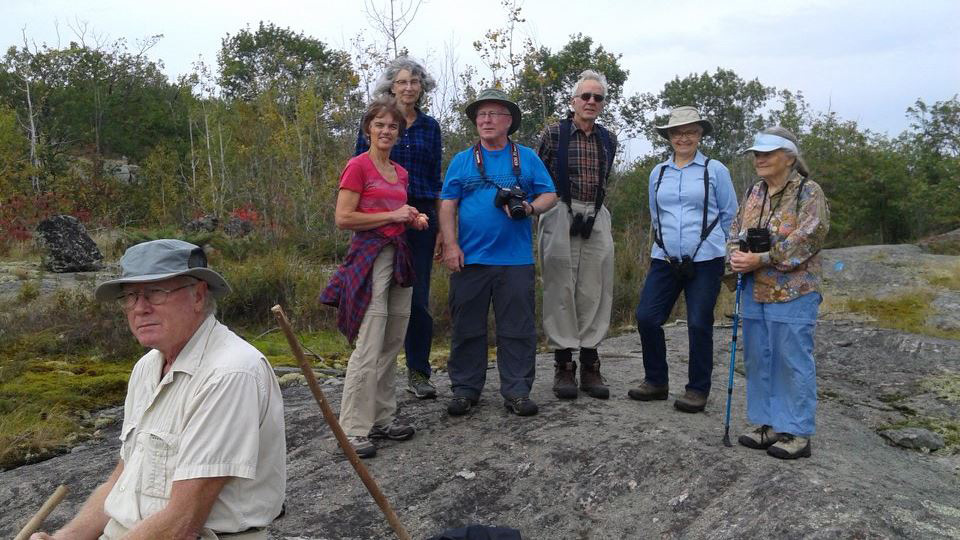 In 1949, a small group of birdwatchers got together and decided that the Belleville area needed a naturalists club. Unlike today, there were very few nature clubs in Ontario, and those that did exist, were all located in major cities of the province. The keen interest of the few members remained, and the newly formed "Brown Thrasher Club" made it through those early years to become the group that it is today, and the name was eventually changed to the present Quinte Field Naturalists.
Today, the group is made up of naturalists interested in a wide variety of natural history subjects, from birds and insects to plants, and even astronomy.
For information on our next meeting, and to read the monthly newsletter, please scroll down further on this page.
FOLLOW THE QUINTE FIELD NATURALISTS ON FACEBOOK and be sure to "Like Us"
New! Fabulous Fall Fungi workshops. Scroll to bottom page for details.

---
Quinte Field Naturalists Executive
President: George Thomson 613-478-3205
Vice-President: Phil Martin 613-395-3246

Corresponding Secretary: Elizabeth Churcher 613-478-3205
Recording Secretary: Lori Brown & Nancy Stevenson
Treasurer: Douglas Newfield 613-477-3066
Environmental Officer & Marketing: Denice Wilkins 613-478-5070
Outings: John Blaney 613-962-9337
Membership Mailing: Karina Spence

Newsletter: John Blaney 613-962-9337
Social Convener: Sharron Blaney 613-962-9337
---
Projects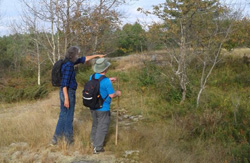 maintain a web page on the NatureStuff website

publish a newsletter, The Quinte Naturalist

provide financial support to worthwhile programs

participate in volunteer programs and events like the Marsh Monitoring Program, Loggerhead Shrike Monitoring, and the Baillie Birdathon

attend regular regional Ontario Nature meetings

hold seven meetings a year with guest speakers on current topics of interest

organize outings to local sites to observe nature

conduct the annual Christmas Bird Count



---
Membership

Single: $25.00, $40 a couple

Contact the Q.F.N. treasurer Doug Newfield at:
161 Thrasher Road, R.R. # 1, Plainfield, Ontario K0K 2V0
Telephone: 613-477-3066 E-mail:
Memberships begin in January of each year
A QFN Membership offers: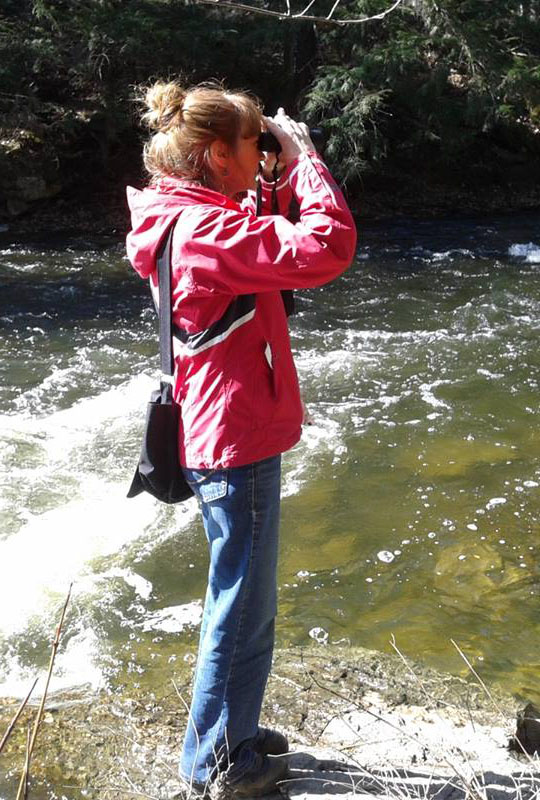 - Monthly Meetings (Sept. - Apr. ) with stimulating speakers, challenging nature quizzes, friendly conversation and refreshments.
- Colourful, Informative Newsletter ( Sept. - Apr. ) outlining events and featuring articles on the flora and fauna of Hastings and Prince Edward Counties and local environmental concerns. * Now online! * (see below)
- Periodic Field Trips with an experienced leader to observe and learn more about birds, wildflowers and other natural wonders. Destinations are mostly local but may be as far afield as Algonquin Provincial Park. Night-time owling is an adventure not to be missed.
- An Opportunity to Spend Time with Others who share an appreciation for all aspects of the natural world and a love of the outdoors regardless of the season.
---
Meetings



Meetings are held on the fourth Monday of every month from September through April in the Sills Auditorium at the Bridge Street United Church in Belleville
---
Our Next Meeting !
Speaker: Dr. Ryan Danby
Topic: "Of Roads and Wildlife"

Date: Monday, February 26, 2018

Time: 7:00 p.m.
Location: Sills Hall, Bridge Street United Church, Belleville

From his research on the 1000 Islands Parkway. Queen's professor, Dr. Ryan Danby, will document the toll that roads take on biodiversity and explain how we can minimize their ecological impacts.
March 26: Small Wetlands With Big Impacts, with Emma Horrigan
April 23: Moving Closer Into the Heart of Nature, with Peri McQuay (QFN Annual Fundraising Dinner)

For upcoming outings, Contact John Blaney at 613-962-9337 or e-mail
---
QUINTE FIELD NATURALISTS NEWSLETTERS
To view, click the link below
2018 Newsletters

2017 Newsletters
2017 MINUTES
2016 Newsletters
2016 Minutes

---
2015 Newsletters
---
2014 Newsletters
---
2013 Newsletters

---
2012 Newsletters
September, 2012 Newsletter (addendum)
---
Q.F.N. CORRESPONDENCE
ENHANCING CARBON STORAGE, Jan. 20/17
CLIMATE ADAPTATION STRATEGY NATURALLY RESILIENT, Mar. 13/17
P.E.PT. MANAGEMENT PLAN, Mar.17/17
USE OF IMIDACLOPRID, Mar. 25/17
Natural Heritage System for the Greater Golden Horseshoe, Oct/17
THE PROTECTED PLACES DECLARATION A NATURAL LEGACY, Jan. 19/18

---
FOLLOW THE QUINTE FIELD NATURALISTS ON FACEBOOK
and be sure to "Like Us"
---
OF INTEREST TO MEMBERS
No submissions at this time