| | | | |
| --- | --- | --- | --- |
| Prince Edward Stewardship Council | | | |
Written by Terry Spraque
Mar 24, 2013 at 01:00 AM
THE PRINCE EDWARD STEWARDSHIP COUNCIL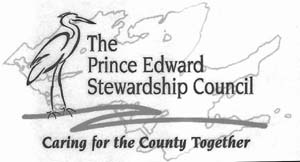 The Prince Edward Stewardship Council is a volunteer group that works towards achieving, and maintaining, a healthy environment in Prince Edward County for the Land, Water and Wildlife.

The Council recognizes that decisions about land stewardship are made by individual landowners, and works with them to determine community stewardship priorities. Consultation, advice and resources, are made available to landowners to help us, together, achieve our mutual stewardship objectives.

The Council is supported by the Ontario Ministry of Natural Resources, Ontario Stewardship, and with the MNR Stewardship Coordinator, assists in planning programs and locating resources to meet the stewardship needs of Prince Edward County.
Last Updated ( Jan 02, 2017 at 07:12 AM )